Jack Hessel
Research Scientist @ AI2
contact: jackh@allenai.org
CV (as of 7/2022).
I am on github, twitter, google scholar, and semantic scholar.
I am currently a Research Scientist at AI2. Previously, I earned a PhD in Computer Science at Cornell University.
I work mostly on natural language processing, machine learning, and computer vision. If you're looking for me, I look something like this (facial hair subject to change):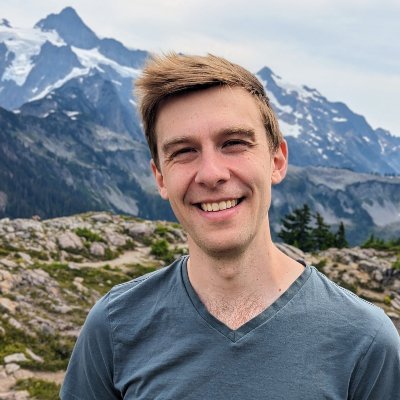 Publications (in reverse chronological order)
Industry Experience
Things I've Taught
I was a visiting faculty member at Carleton College in Spring, 2019; I taught two classes: Natural Language Processing and Discrete Math.
CS4786 Machine Learning for Data Science, Cornell University, SP 2015 for which I received an outstanding TA award!
Introduction to Computer Science/Graph Theory, Carleton College, FA 2011
Invited Talks
Service/Guest Lectures/Other Activites
Program Committees: ACL 2016, 2017, 2018*, 2019, 2020*, 2021*; NAACL 2018, 2019*, 2021; EMNLP 2017, 2018*, 2019*, 2020; EACL 2017; AAAI 2017; ICWSM 2018; CoNLL 2019*, 2020, 2021; ICML 2020*. For the starred conferences, I was acknowledged as a top reviewer!
Workshop Program Committees: Black in AI @ NeurIPS 2017, 2018, 2019, 2020; Student Research Workshop @ NAACL 2018, EACL 2021, ACL 2020, 2021 ; Workshop on Noisy User-generated Text (W-NUT) @ EMNLP 2018, 2019, 2020.
Two guest lectures (and one "magic" trick) for Spring 2016/2017 CS4300 about my favorite machine learning algorithm: the truncated SVD!
Spoke at Carleton College's Networks Reading Group where I discussed the role of altruism on Kickstarter.
Spring Cornell CS4740 Guest Lecture on Topic Models with Xanda Schofield
Helped with Cornell's annual Expand Your Horizons conference, where some friends and I taught a class on programming (2015, 2016)
Other Projects
More
I grew up in beautiful Portola Valley, California. I earned a B.A. from Carleton College in 2014, studying computer science and mathematics/statistics. During my time in Northfield, I played ice hockey, hosted a radio show, and was lucky enough to meet and work with a lot of great people. I even returned to Carleton briefly in 2019, this time, as a visiting faculty member! I'm a die hard San Jose Sharks fan, avid consumer (and very occasionally a producer) of electronic music, and, most of the time, a vegetarian (I am no longer a vegan!). During graduate school at Cornell, I was a member of Stewart Little Coop, a cooperative living community of 15 people, I played ice hockey in the Ithaca Hockey Association (and, during summer internships in CA, in the San Jose Adult Hockey League).