Jack Hessel
Research Scientist @ AI2
contact: jackh@allenai.org
CV (as of 7/2021).
I am on github, twitter, google scholar, and semantic scholar.
As of July 2021, I am a Research Scientist at AI2. Previously, I earned a PhD in Computer Science at Cornell University.
I work mostly on natural language processing, machine learning, and computer vision. If you're looking for me, I look something like this (facial hair subject to change):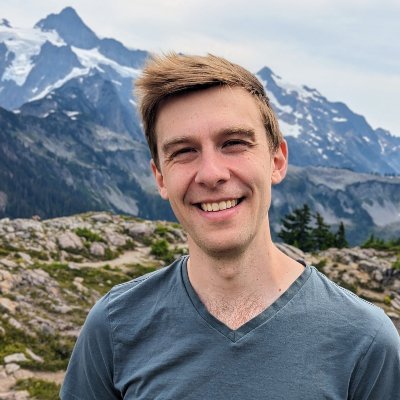 Publications (in reverse chronological order)
How effective is BERT without word ordering? Implications for language understanding and data privacy.
Jack Hessel and Alexandra Schofield
ACL 2021

Does my multimodal model learn cross-modal interactions? It's harder to tell than you might think!
Jack Hessel and Lillian Lee
EMNLP 2020
code, talk


Beyond Instructional Videos: Probing for More Diverse Visual-Textual Grounding on YouTube
Jack Hessel, Zhenhai Zhu, Bo Pang, and Radu Soricut
EMNLP 2020
data, talk


Domain-Specific Lexical Grounding in Noisy Visual-Textual Documents
Gregory Yauney, Jack Hessel, and David Mimno
EMNLP 2020
code


Learning from Multimodal Web Data
PhD Thesis
Cornell University 2020


Unsupervised Discovery of Multimodal Links in Multi-image, Multi-sentence Documents
Jack Hessel, Lillian Lee, and David Mimno
EMNLP 2019
code/data, poster, project page

A Case Study on Combining ASR and Visual Features for Generating Instructional Video Captions
Jack Hessel, Bo Pang, Zhenhai Zhu, and Radu Soricut
CoNLL 2019
talk slides

Something's Brewing! Early Prediction of Controversy-causing Posts from Discussion Features
Jack Hessel and Lillian Lee
NAACL 2019
data

Quantifying the Visual Concreteness of Words and Topics in Multimodal Datasets
Jack Hessel, David Mimno, and Lillian Lee
NAACL 2018
code/data

Cats and Captions vs. Creators and the Clock: Comparing Multimodal Content to Context in Predicting Relative Popularity
Jack Hessel, Lillian Lee, David Mimno
WWW 2017
code/data, slides, replication

Aligning Images and Text in a Digital Library
Jack Hessel and David Mimno
Computer Vision in Digital Humanities Workshop at DH 2017 (extended abstract)

Science, AskScience and BadScience: On the Coexistience of Highly Related Communities
Jack Hessel, Chenhao Tan, and Lillian Lee
ICWSM 2016
data, slides, replication

What do Vegans do in their Spare Time? Latent Interest Detection in Multi-Community Networks
Jack Hessel, Alexandra Schofield, Lillian Lee, David Mimno
Workshop on Networks in the Social and Information Sciences at NeurIPS 2015
project page

Image Representations and New Domains in Neural Image Captioning
Jack Hessel, Nicolas Savva, and Kimberly J. Wilber
Workshop on Vision and Language at EMNLP 2015
slides

Using Reproductive Altruism to Evolve Multicellularity in Digital Organisms
Jack Hessel and Sherri Goings
ECAL 2013
Industry Experience
Things I've Taught
I was a visiting faculty member at Carleton College in Spring, 2019; I taught two classes: Natural Language Processing and Discrete Math.
CS4786 Machine Learning for Data Science, Cornell University, SP 2015 for which I received an outstanding TA award!
Introduction to Computer Science/Graph Theory, Carleton College, FA 2011
Invited Talks
Service/Guest Lectures/Other Activites
Program Committees: ACL 2016, 2017, 2018*, 2019, 2020*; NAACL 2018, 2019*; EMNLP 2017, 2018*, 2019*; EACL 2017; AAAI 2017; ICWSM 2018; CoNLL 2019*; ICML 2020*. For the starred conferences, I was acknowledged as a top reviewer!
Workshop Program Committees: Black in AI @ NeurIPS 2017, 2018, 2019; Student Research Workshop @ NAACL 2018 ; Workshop on Noisy User-generated Text (W-NUT) @ EMNLP 2018, 2019.
Two guest lectures (and one "magic" trick) for Spring 2016/2017 CS4300 about my favorite machine learning algorithm: the truncated SVD!
Spoke at Carleton College's Networks Reading Group where I discussed the role of altruism on Kickstarter.
Spring Cornell CS4740 Guest Lecture on Topic Models with Xanda Schofield
Helped with Cornell's annual Expand Your Horizons conference, where some friends and I taught a class on programming (2015, 2016)
Other Projects
More
I grew up in beautiful Portola Valley, California. I earned a B.A. from Carleton College in 2014, studying computer science and mathematics/statistics. During my time in Northfield, I played ice hockey, hosted a radio show, and was lucky enough to meet and work with a lot of great people. I even returned to Carleton briefly in 2019, this time, as a visiting faculty member! I'm a die hard San Jose Sharks fan, avid consumer (and very occasionally a producer) of electronic music, and, most of the time, a vegetarian (I am no longer a vegan!). During graduate school at Cornell, I was a member of Stewart Little Coop, a cooperative living community of 15 people, I played ice hockey in the Ithaca Hockey Association (and, during summer internships in CA, in the San Jose Adult Hockey League).