Jack Hessel
Research Scientist @ AI2
contact: jackh@allenai.org
CV (as of 1/2023).
I am on github, twitter, google scholar, and semantic scholar.
I am a Research Scientist at AI2. Previously, I earned a PhD in Computer Science at Cornell University. These days, I'm most interested in improving human-AI collaboration. This includes:
developing methods to align model behavior with human intent;
probing the limits of scaling to identify where models can most benefit from human intervention;
and expanding models with new modalities (e.g., vision+language) for a more complete view of the world.
Concretely: I work at the union of natural language processing, computer vision, and machine learning. At AI2, I am on the Mosaic team, which focuses on building machines capable of commonsense reasoning. If you're looking for me, I look something like this (facial hair subject to change):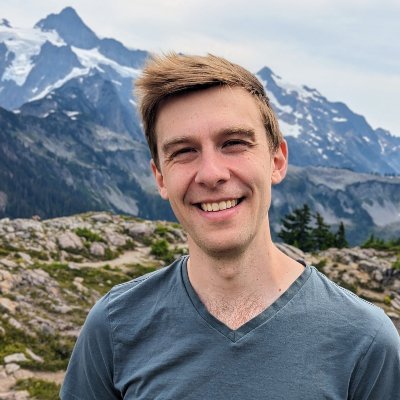 Some recent preprints
CHAMPAGNE: Learning Real-world Conversation from Large-Scale Web Videos
Seungju Han, Jack Hessel, Nouha Dziri, Yejin Choi, Youngjae Yu
Data/models/code forthcoming


Breaking Common Sense: WHOOPS! A Vision-and-Language Benchmark of Synthetic and Compositional Images
Nitzan Bitton-Guetta, Yonatan Bitton, Jack Hessel, Ludwig Schmidt, Yuval Elovici, Gabriel Stanovsky, Roy Schwartz
WHOOPS Dataset available here

Do Androids Laugh at Electric Sheep? Humor "Understanding" Benchmarks from The New Yorker Caption Contest Jack Hessel, Ana Marasović, Jena D. Hwang, Lillian Lee, Jeff Da, Rowan Zellers, Robert Mankoff, Yejin Choi
The New Yorker Dataset is now available at capcon.dev
Publications (in reverse chronological order)
Work Experience
Invited Talks
My CV is more up-to-date, but I've been fortunate to speak at (roughly alphabetically): Adobe Research, Carleton College, Cornell, University of North Carolina (Chapel Hill), Univeristy of Pittsburgh, Rutgers University, Seoul National University, SRI International, University of Washington, and more!
Service/Guest Lectures/Other Activites
My CV is more up to date, but I have reviewed/ACed/etc. for many NLP/CV/ML venues since 2016 including ACL, EMNLP, NAACL, AACL, EACL, AAAI, CoNLL, ACL Rolling Review, ICML, NeurIPS, ICLR, JAIR, ICWSM and more!
Other fun projects
More?
I grew up in beautiful Portola Valley, California. I earned a B.A. from Carleton College in 2014, studying computer science and mathematics/statistics. During my time in Northfield, I played ice hockey, and hosted a radio show. I even returned to Carleton briefly in 2019, this time, as a visiting faculty member. I'm a die hard San Jose Sharks fan, avid consumer (and very occasionally a producer) of electronic music, and, an amateur lockpick. During graduate school at Cornell, I was a member of Stewart Little Coop, a community of 15 people, I played ice hockey in the Ithaca Hockey Association (and, during summer internships in CA, in the San Jose Adult Hockey League).